The rice sack masks are sold out!
For generations of Japanese American families, rice has been a nourishing staple that has given us sustenance during good times and bad. Proudly wear a mask steeped in nostalgia and support Grateful Crane! These "rice sack" face masks are made from vintage, cloth Japanese rice sacks—each one handmade, and one-of-a kind.
Grateful Crane extends its gratitude and appreciation to Rosie Sato for all the love, dedication and hard work she put in to making these masks for us. Thank you, Rosie, for making this possible, and thank you everyone for supporting Grateful Crane!
All proceeds will benefit Grateful Crane's virtual programming for Japanese American seniors.
Available in two styles:
Cupped or Pleated
The cupped style mask includes a pocket for a carbon mask filter.
Both styles are 100% cotton and machine washable (delicate cycle).
Sizes:
Cupped: 5" high (nose to chin) x 9" long (ear to ear)
Pleated: One size fits all.

Cupped Mask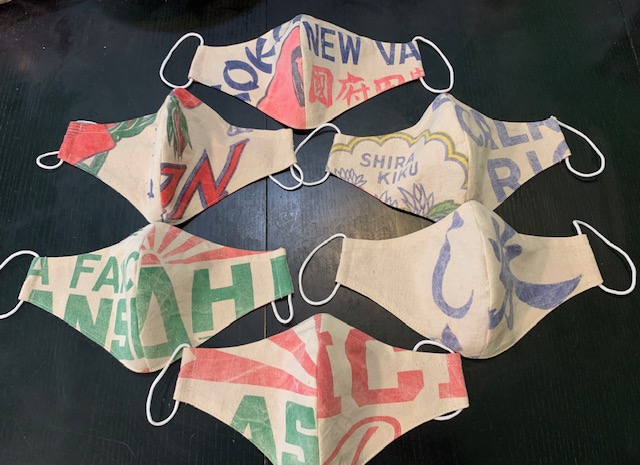 Pleated Mask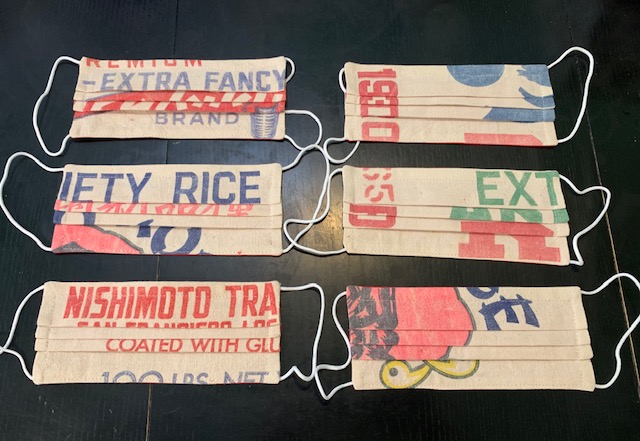 $25 per mask | Free shipping

Limited quantities are available.
Limit two (2) per customer please!
Please allow 5-7 business days for delivery

The rice sack masks are sold out!
Please stay tuned for future fundraisers!
For more information, please send an email to gratefulcrane@gmail.com or call (310) 995-5841.